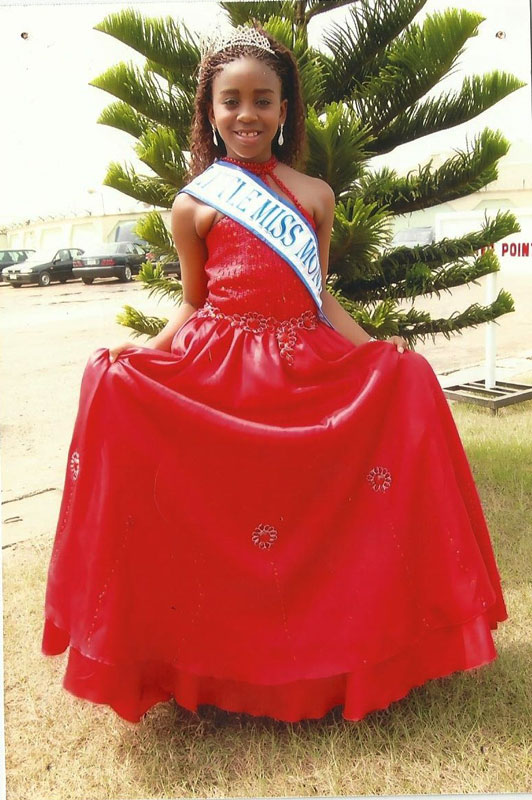 Wednesday, December 16th, 2015 was a special day in the annals of Monef Schools. It was a day the schools held their annual scholarship pageant. The event, which is aimed at rewarding excellence among pupils and students of both schools, was held at the Monef High School Grounds, Ikot Ebom Itam.
In his welcome address the principal of Monef High School, Mr. Moses Imbur, regretted the fact that the students of the High School would not compete in the event due to the refusal of parents to sponsor the students who indicated interest in the event. He appealed to parents, especially in the High School, to allow their children participate in extra-curricular activities.
The Director of the schools, Dr Fabian Essiet, in his closing remarks said that beauty is in the eyes of the beholder. He said the event was a Scholarship Pageant and not a Beauty Pageant. The Director of the Schools who was accompanied by his wife, Mrs. Nseabasi Essiet, also advised parents to encourage their children to participate in the pageant as it will go a long way to boost their confidence. He used the opportunity to wish every member of the Monef Family a merry Christmas and a prosperous new year.
At the end of the contest, Miss Ntiene-Abasi Usen David (primary 4x) emerged as the Little Miss Monef 2015/2016, Miss Precious-Gift Andrew Daniel (primary 4x) and Miss Kera Ime Nsewoh (primary 4x) emerged as 1st and 2nd runner up in the female category. In the male category, Master Eseabasi Idorenyin Udoma (primary 5x) emerged Little Master Monef 2015/2016, Master Emediong Emmanuel Udofia (Primary 4x) and Master Victory Emmanuel Ikpe (Primary 4y) emerged 1st and 2nd runner-up.
Monef Kiddies choral group, Monef High mass choir and the French club of Monef Kiddies School entertained the guests at the event.
The event came to a climax with the coronation of the new King and Queen of Monef Kiddies School, Master Eseabasi Idorenyin Udoma and Miss Ntiene-Abasi Usen David. Other contestant received consolation Prizes while the first three in each category got Scholarships from the school.