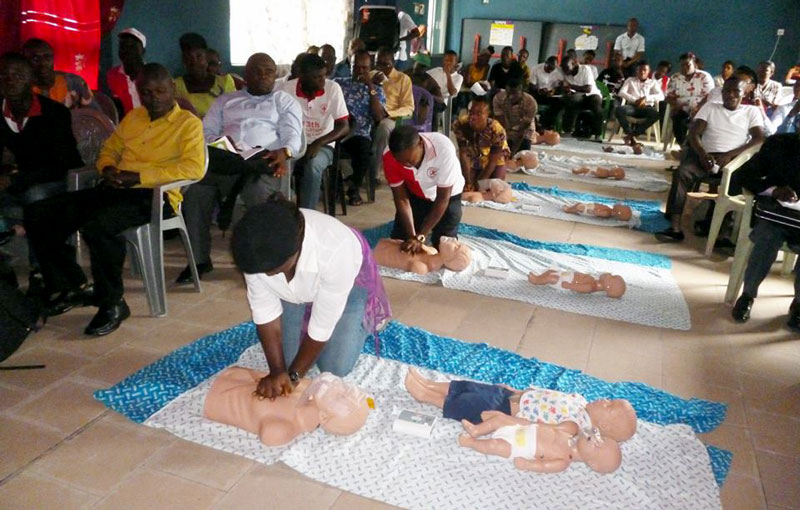 Life doesn't wait for us, so why do we wait for an incredible life? June was amazing and really a good one as a certified Medical Personnel and Red Cross Instructor, Miss Mfonobong Essiet took Monef Kiddies School in Akwa Ibom State through the isle of a life saving programme.
The resource person who is the CEO of Global Image Foundation Inc. hosted over 150 staff including teachers, administration, security, janitors, etc with a First Aid/Cardiac Pulmonary Resuscitation (CPR)/Automated External Defibrillator (AED) training programme.
The training lasted for about two weeks and was aimed at inspiring people to leave a positive impact in their society by taking proactive roles, especially in healthcare and education and also teaching of life saving techniques to those in regions without Emergency Response Numbers (911) or Ambulance Services.
Other Organizations such as The Nigerian Red Cross Society, etc also undertook the training in their various levels and capacity and two AEDs were installed in Monef Schools. After the training, Certificates were issued to back up the training experience.
Thank you to our incredible Director, Dr. Fabian Essiet for making it possible for the staff to participate. We are grateful for all your support, encouragement and so much more.